The Apple Capital of the US.
Washington state produces more apples than any other state in the union.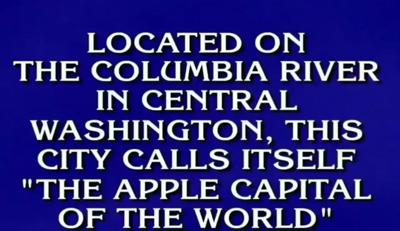 Long Beach Washington.
So far our adventure has been great. Stopped in Raymond for some beer and headed to the Adrift Hotel. It's an AWESOME hotel. Dog friendly. Games, pool, bike borrowing (not a rental, as it's complimentary).
We then made our way to 42nd Street Café where it is genius idea to mail out a postcard if you write on it.
The Bloody Caesar comes with an oyster and a quail egg.